In God We Trust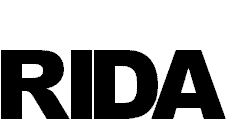 ---
Orange State
Sunshine State NM OR SD
Name: flowery (Spanish)

Distinction: Florida is the home of the nation's oldest city, St. Augustine.

Geographic Oddity: Florida has more keys than Panama has locks.

Famous Native: Brian Griese ~ NFL quarterback & son of NFL quarterback


Notable Landmarks:
Natural = the aforementioned Florida Keys
Man-Made = Cinderella Castle, Magic Kingdom

Favorite City Name: Sopchoppy


Something you might hear a Snowbird say: "Ask me about my grandkids."


Little Known Factoid: Chances of California sliding . . .

If I could live anywhere in Florida, it would be on one of the Cedar Keys.