The Crossroads Of America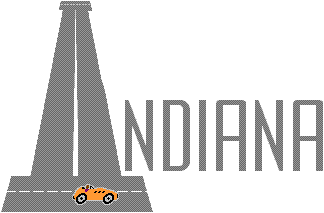 ---
Hoosier State
Hospitality State MS
Crossroads Of America
Name: of the Indians

Distinction: Indiana lives up to its "Crossroads Of America" motto, with the most highway intersections, the most miles of Interstate per square mile, the first and most famous long-distance auto race, and the Covered Bridge Capital of the world (Parke County, with 32 covered bridges).

Geographic Oddity: From the name, you would think Indiana would be full of Indians. Nope, there are fewer than 8,000 left.

Famous Native: Colonel Sanders ~ founder of Kentucky Fried Chicken


Notable Landmarks:
Natural = Cataract Falls
Man-Made = Jackson Covered Bridge

Favorite City Name: French Lick


Something you might hear a Hoosier say: "It doesn't warsh."
(This means the same as "That dog won't hunt." See South Carolina.)

Little Known Factoid: One of the great songs . . .

If I could live anywhere in Indiana, it would be on a farm near Oak Grove, at the confluence of the Wabash and Ohio Rivers.