Stringalong
DIRECTIONS:
This puzzle, when completed, will contain a string of letters forming names from pop music in an overlapping fashion. All letters are used in two of the names except a few at the beginning and end, which are given for you. In case you need a little help, the letters you will use appear at the bottom of the page.
EXAMPLE:
E N I G M A L O B O S T O N E B O L T
The above string is contructed from the names ENIGMA, MALO, LOBO, BOSTON, and STONEBOLT. We cannot continue with the name BOLTON, because that would leave the letter E out of the overlap.
---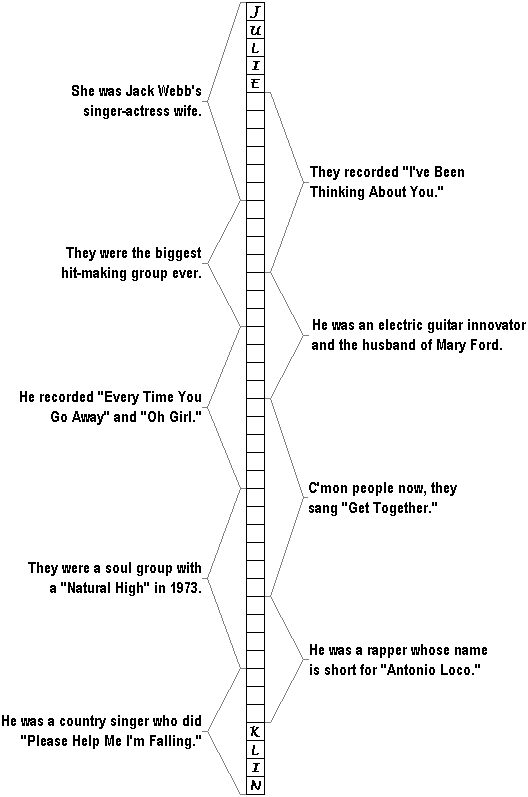 A A B B C D D
E E E G L L L
L L N N N N O
O O O O O O P
S S T T U U Y
---