LABEL LIBEL
---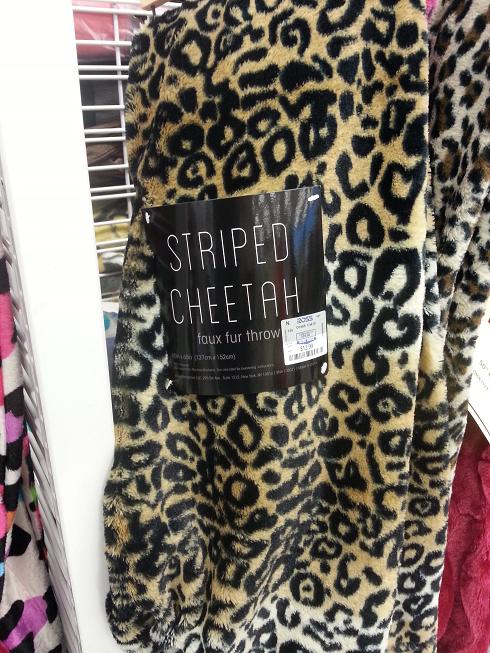 On the bottle-top of a flavoured milk drink in the U.K.:

AFTER OPENING, KEEP UPRIGHT.

On a timer which apparently causes the lights to flash once a day:

AUTOMATICALLY TURNS LIGHTS ON AND OFF AT DUSK

In a patient drug education monograph:

Before taking this medication,
tell your doctor or pharmacist
if you are allergic to it.

On a bar of Dial soap:

DIRECTIONS -- USE LIKE REGULAR SOAP.

On a Swedish chainsaw:

DO NOT ATTEMPT TO STOP CHAINSAW WITH YOUR HANDS.

On Boots Children's Cough Medicine:

DO NOT DRIVE A CAR OR OPERATE MACHINERY AFTER TAKING THIS MEDICATION.

On packaging for a Rowenta iron:

DO NOT IRON CLOTHES ON BODY.

In the instruction manual for a Canon camera:

DO NOT RATTLE PLAYFULLY AT THE SHUTTER BUTTON.

In the owners manual for a Toyota:

DO NOT STAND UP THROUGH THE SUN ROOF WHILE DRIVING OR WHILE CLOSING IT.

On bottom of a box of Tesco's Tiramisu dessert:

Warning on a box of Rogaine For Men:

DO NOT USE WHILE PREGNANT OR NURSING

On a Sears hair dryer:

DO NOT USE WHILE SLEEPING.

Label on sports equipment:

DUAL SPORTS CANVAS CATCHER
FOR BASEBALL, SOFTBALL & FOOTBALL
TWO SPORTS IN ONE

Label for Emerald brand ALMONDS:

There's a lot to see here.
Click HERE to focus on the important part.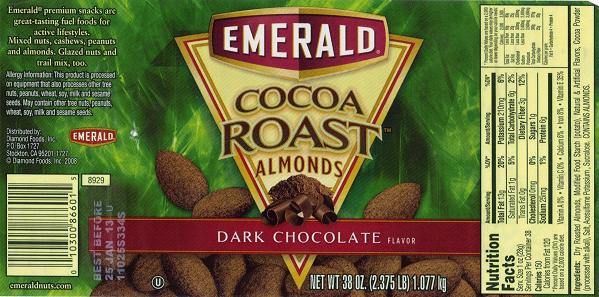 On a package of AA batteries:
EXPLAIN
¤ Do not change the batter that hasn't been used up or throw it into fire.
¤ Do not use it with common (carbolic) batter.
¤ According to the use way of equipments to install batter.
¤ Do not decompose the batter.
On a box containing a hotel-provided shower cap:
Instructions inside a portable voting booth:
FOLD TOP DOWN.
CROSS LEGS.
COLLAPSE.
On a string of Chinese-made Christmas lights:
FOR INDOOR OR OUTDOOR USE ONLY
Warning label on a drain opener:
IF YOU DO NOT UNDERSTAND OR CANNOT READ ALL DIRECTIONS AND WARNINGS, DO NOT USE THIS PRODUCT.
On a package of plastic GLOVES.
I wasn't sure what body part to insert, or where to insert it,
until I read the fine print:
On a banana bin in a grocery store:
For authentic Texas toast, look no further than New York:
On a package of [white] popcorn:
Believe it or not, this item has no color or size:
On a blanket from Taiwan:
NOT TO BE USED AS PROTECTION FROM A TORNADO
On a Japanese food processor:
NOT TO BE USED FOR THE OTHER USE.
In some countries, on the bottom of Coke bottles:
On Marks & Spencer Bread Pudding:
PRODUCT WILL BE HOT AFTER HEATING.
On a helmet-mounted mirror used by US cyclists:
REMEMBER, OBJECTS IN THE MIRROR ARE ACTUALLY BEHIND YOU.
On some Swanson frozen dinners:
SERVING SUGGESTION: DEFROST.
On combination car registration / pet licence renewal form:
The Fee is $6.50 for altered, $9.00 for unaltered, and $2.00 for citizens over 65.
On a New Zealand insect spray:
THIS PRODUCT NOT TESTED ON ANIMALS.
General warning:
TO AVOID ACCIDENTAL POISONING, DO NOT SWALLOW.
In the instructions inside a box containing a new computer:
TO AVOID CONDENSATION FORMING,
ALLOW THE BOXES TO WARM UP TO
ROOM TEMPERATURE BEFORE OPENING.
On a Taiwanese shampoo:
USE REPEATEDLY FOR SEVERE DAMAGE.
On the complimentary (but insulting) toothbrushes given by a dentist:
On a package of Sainsbury's peanuts:
On a automobile sunshield:
WARNING:  Do not drive with sunshield in place.
On a toilet brush:
WARNING: Do not use toilet brush for personal hygiene.
On a Korean kitchen knife:
WARNING -- KEEP OUT OF CHILDREN.
On Nytol Sleep Aid:
WARNING: MAY CAUSE DROWSINESS.
On a home shop drill:
WARNING: Not intended for use as a dental drill.
On a child's Superman costume:
WEARING OF THIS GARMENT DOES NOT ENABLE YOU TO FLY
On a packet of Sun-Maid raisins:
WHY NOT TRY TOSSING OVER YOUR FAVORITE BREAKFAST CEREAL?
Tag on clothing for 18-month-old girls:
WITH XHILARATION® THERE ARE NO RULES.
WHETHER YOU CHOOSE TO GO CRAZY OR DRESS TO THRILL.
MAKE A STATEMENT. MAKE A SCENE.
WEAR WHAT YOU WANT AND IT WON'T BE WRONG.

On a bag of Fritos:
YOU COULD BE A WINNER!
NO PURCHASE NECESSARY.
DETAILS INSIDE.
Front of a memo pad whose target market is children.