National Parks
---
These scenes all fit these criteria:
They are in states that neither The Russler nor Mrs. Russler has lived in.
They are in national parks that they have visited together.
Only one national park per state is included.
Stay tuned for paintings from:
Alaska
Arizona
Colorado
North Carolina
Utah
and more!

---
South Dakota: Badlands National Park
buttes, bluffs, & bergs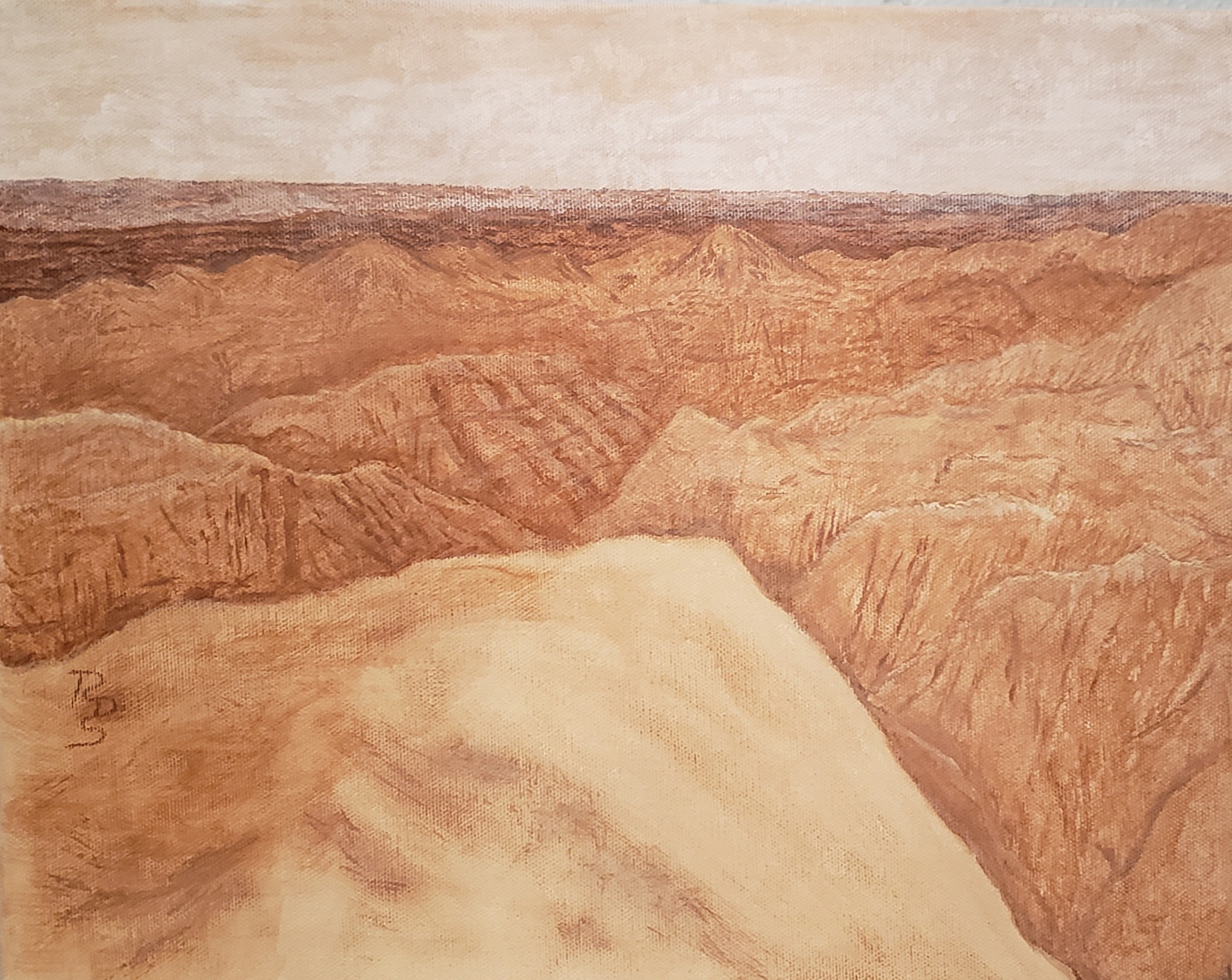 ---
Wyoming: Yellowstone National Park
water, wildlife, & wilderness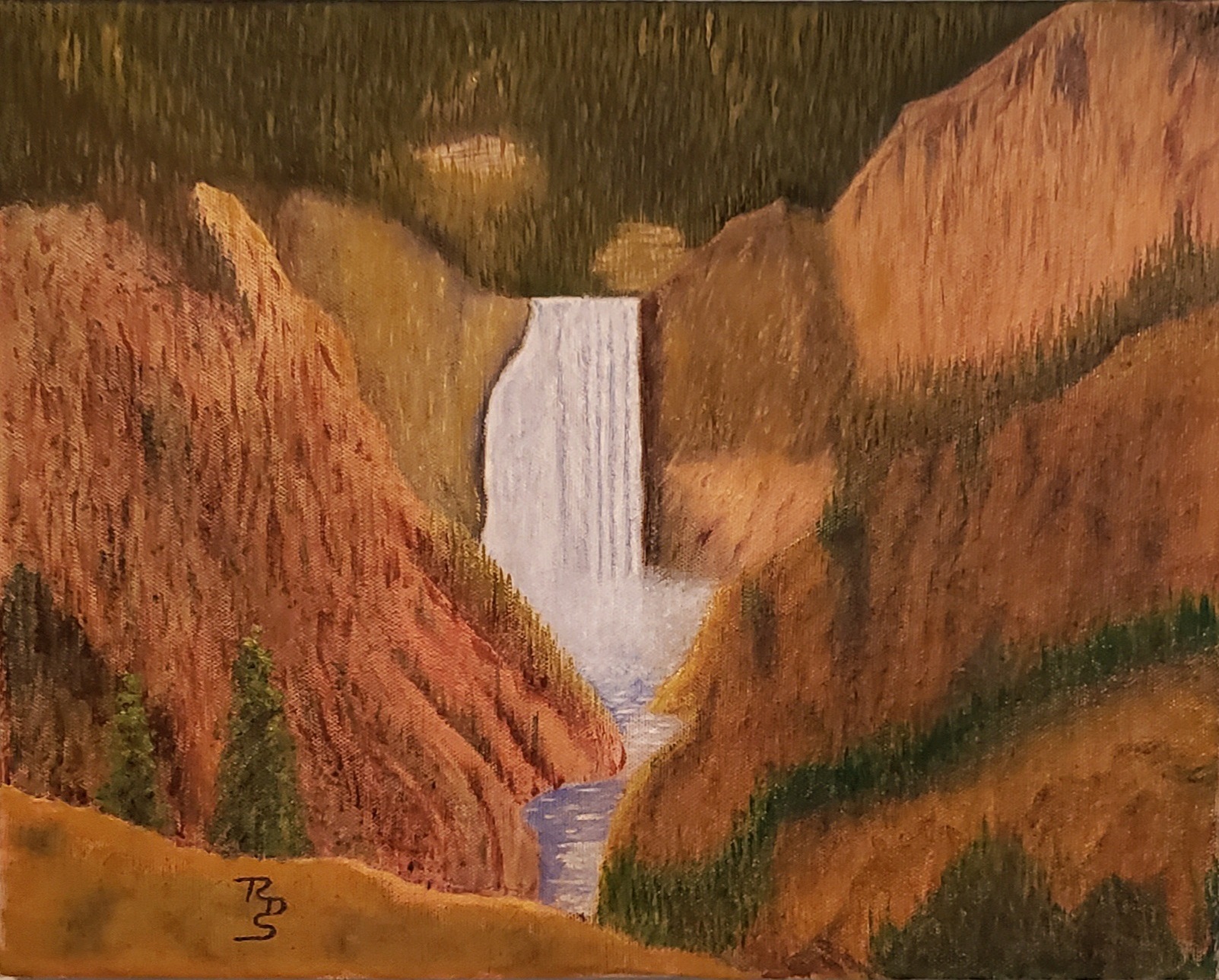 ---